REALPRO for Windows update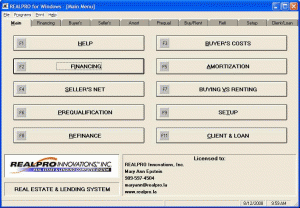 The REALPRO for Windows 2012 Update is now available. Be sure to have the most up-to-date information for 2012. The necessary changes for 2012 include:
Upfront MIP is now 1.75% and the
MMI (Monthly Mortgage Insurance) is now 1.25 for LTV greater than 95%.
VA Funding Fee is 2.15% …
FHA, VA and Conventional Maximum Loan Amounts
The Buyer's Costs and the Seller's Net Fees have been adjusted to current industry standard. 
REALPRO for Windows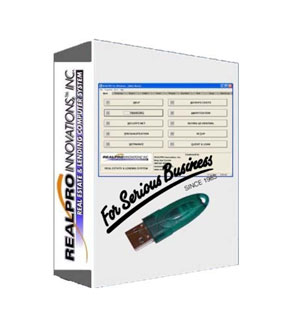 Listing Presentations
Working With Buyers
First Time Buyers
Open Houses
For Sale By Owner (FSBO)
Floor Time/Up Desk Book
Farming